I have seen this a done a few times & Jamie had done one yesterday...Soooo, I decided today is the the day I want to share mine....here we go, here we go, here we go now
A-Age:
33
C-Chore you hate:
I really hate the "extra" chores, as I call them. Like, cleaning out the fridge, the toilets, etc.
D-Dogs:
we don't have dogs right now, but everyday my 4yr old asks when is his puppy coming...I had a lab growing up, & loved her:)
via
E-Essential start to your day:
COFFEE
via
F-Favorite Color:
Purple. Always & forever purple.
G-Gold or Silver:
silver. Although, I love white gold & platinum
I-Instruments you play:
zero musical talent. However, the hubs can play damn near anything. ... I figure he has enough talent for both of us!
J-Job title:
mommy/dayhome mommy
L-Live:
Canada. Damn cold, Canada
via
N-Nickname:
Sher, sherbear, momma
O-Overnight hospital stay:
many.... 2 c-sections. gallbladder. appendix. tonsils.
P-Pet Peeve:
driving on the deerfoot
via
Q-Quote from a movie:
I quote movies alot, but mostly recently I quoted one from EAT.PRAY.LOVE
"

Having a baby is like getting a tattoo on your face. You really need to be certain it's what you want before you commit."
"As smoking is to the lungs, so is resentment to the soul; even one puff is bad for you."
T-Time you wake up:
early. too early.
V-Veggies you dislike:
cauliflower

W-What makes you run late:
my kids & my hubby. and my hair & make-up, sometimes
X-Xrays you've had:
lots. most recently teeth x-rays
Y-Yummy food you make:
everything I make is yummy. damnit. LOL!! I'm told that I make "killer
lasagna
" & "very yummy" ice cream cake.
Z-Zoo animal:
One thing my city has is an AWESOME zoo. I love all the animals, but get most excited to see the elephants. And I could watch the APES for days on end. ...they are
definitely
the most
fascinating
to watch
Z feeding a giraffe @ the zoo
If you have a moment today...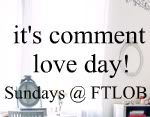 Happy Sunday beautiful bloggy friends!!!